License #: 321219
LEE ANN BASILE, BROKER/REALTOR®
Broker/REALTOR®
Team Basile at Maples Realty & Auction Co.
M:

615-967-6265
O:

(615) 896-4740
MEET LEE ANN BASILE
Lee Ann Basile is the Principal Broker and co-owner of Grass Roots Realty; with a track record of selling homes in Murfreesboro, Nashville, Brentwood, Franklin, Smyrna, Christiana, Bell Buckle, McMinnville, Columbia, Shelbyville, Lebanon, Chapel Hill, Gallatin, Rockvale, Milton, Auburntown, La Vergne, Antioch, Nolensville, Mt. Juilet, Goodlettsville, Hermitage, and, yes - all the way to Smithville! 

Lee Ann loves helping buyers and sellers with their real estate needs. A multi-million dollar producer and real estate Broker she is ready to share her knowledge and expertise to make transactions smooth and enjoyable for clients. "I love taking the time to provide the services that my clients need. Listening to their concerns and helping them achieve their dreams." 

Lee Ann says of Murfreesboro, her home since 2006, "I am proud to call the 'Most Livable Town in Tennessee' home. Having lived in eight states (literally moving from one coast to the other) gives me the understanding to help make clients' relocation (whether it is across town or across the country) a smooth one." Lee Ann is a relocation expert, learning from her own experiences and helping others as they move thousands of miles across the country or down the street. 

The city of Murfreesboro is one of the fastest growing communities in the state of Tennessee; growing at a pace that is "over five times the national average!" 

Lee Ann – "I am blessed to be living and working in this dynamic city and understand the challenges of buying and selling in this market."

So if you are wondering "What is my home worth?" or "What homes are for sale?," call Lee Ann!
 READ WHAT LEE ANN'S CLIENTS HAVE TO SAY
"Lee Ann took us from insecure people living with family to confident homeowners.  And while I may have lost the need for her services as realtor for a while, I feel I have gained a true friend.  On your way to finding a great home at an awesome price, you might just find yourself making an unscheduled stop as those kind eyes invite you in - to her heart."
Jessica H. - Lebanon, TN
 __________
"Starting out the process of purchasing my first home I had a lot of questions and really did not even know where to begin. From the first time I talked to Lee Ann, she has been very patient and answered all of my questions. Without her knowledge and expertise this process would have been very confusing and frustrating to me. I am very grateful to Lee Ann for all of the help and her guiding me through the process of purchasing my first home!"
John Y. – Nashville, TN
__________
"Lee Ann made the process of buying a home very manageable and enjoyable. She went above and beyond what her job required, worked many hours on our behalf, and was very accessible if we had any questions. Lee Ann is kind, courteous, and professional. I highly recommended her to anyone interested in buying a home!"
Andrea B. – Relocated from New Mexico to Murfreesboro
__________
"Working with Lee Ann has been the easiest experience I have ever had in renting a home. I couldn't believe how helpful Lee Ann was, I thought to myself 'I really hope she has something for us because I want to work with her!' Sure enough there was a place that was exactly what we were looking for, price, location and floor plan. I knew as soon as I walked in that this was our new home! Lee Ann has continued to be available and helpful through the whole process, even following up with me after we were approved. I look forward to the day we are ready to purchase a home.....because I know Lee Ann will be our first call!
Thank you Lee Ann for all you have done for us."
Beth R. – Murfreesboro, TN
 __________
"It has been a seamless transition, and [Lee Ann] has been on top of it! It has been a wonderful and pleasant experience, so Lee Ann *Thumbs Up*" - Jean                                                                                                                                                                                               "*Whoop whoop whoop*" – David
Jean and David H. – Milton, TN
  __________
"This isn't the first review I've written about my amazing realtor.  You see, she helped us in the arduous search for our very first home four years ago.  I was nearly certain that after the rigamarole we put her through with our crazy personalities, late hours, rainy showings and yes, even illness, she would never want to hear from us again.  But I was so wrong!  She remembered us in an instant and greeted us warmly, thrilled that we asked for her help again.  We outgrew our house and needed to relocate…
 In short, even if I couldn't have her as a realtor, I would still choose her as my friend.  She whispered prayers alongside mine and I have no doubt that's how we were blessed with an amazing new home despite all odds in this fast-paced market.  I hope you choose her too - you'll see what I mean!
Jessica H. – About the second home they bought with Lee Ann
 __________
"Lee Ann is our REALTOR and we have had such a great time with her, and are really happy we get to close before the end of the year, and we just want to thank her for all her great work!" - Morgan
"Yeah, she's been awesome, she found us a house that we really love!" – Steven
 "Whoo Hoo" – Morgan
 Morgan and Steven L. – Murfreesboro, TN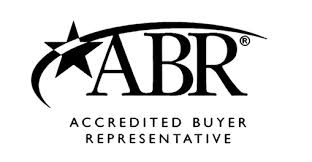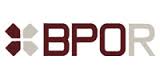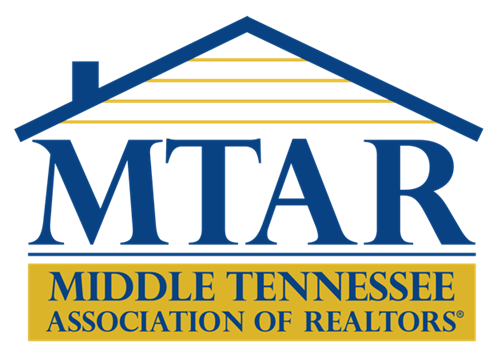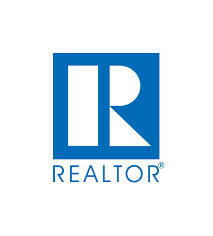 Featured Partner
CMG Financial
cmgfi.com
Bruce Simms| Loan Officer - Retail Lending NMLS 769915
Information is believed to be accurate, but not guaranteed.
Copyright 2017 MTRMLS, Inc.